The reveal of the Galaxy S10 line of phones is around the corner, and more leaks are popping up online.
SlashGear brings a brand new leak about Samsung Galaxy S10. We can see the front-facing screen cover with black borders. It seems that this is the largest version of the phone, Samsung Galaxy S10+ or Galaxy S10 Plus.
Details about the only notch 
The smartphone comes with a front-facing pair of the camera in the upper right corner of the display. There's also a notch, but it looks like it's not your usual notch.
The notch presented by SlashGear is not a full camera and sensor-toting notch.
It also does not have a considerable size, but instead, it's made for the earpiece speaker.
The online publication notes that the speaker is located at the top of the front of the device and it is the only part of the front that needs to remain completely uncovered.
The magazine says that this resembles a screen cover or film.
The Galaxy S10 Plus is the only device of the known Galaxy S10 devices that comes with two front-facing cameras.
These are quite stylish, so to speak. All the black parts on the screen cover signify the parts where neither display nor camera lens are required to see through or shine through.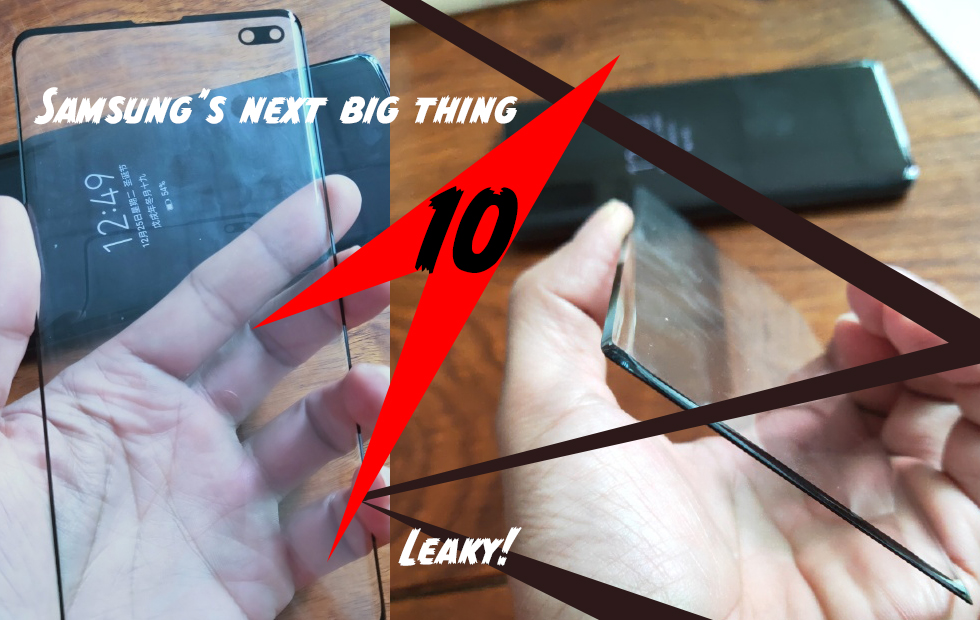 More devices will be revealed in February 2019
This one is one of the devices that will be revealed on February 20 next year. Samsung is expected to come with an exceptional event, something that we've never seen before.
It was also reported that all these new devices would get released at the same time, and according to the speculations, this will happen in March.
Regarding the Samsung Galaxy S10, BGR recently noted that there would also be a "feature called Artistic Live Focus, a term that Samsung wants to trademark in Europe, according to a Galaxy Club discovery. The feature is related to the camera, according to the description: Smartphones … Mobile telephones; Software … computer software for processing digital images; Computer software for creating digital animation and special effects of images."
After finishing Theatrical Journalism at the Faculty of Theatre and Television in Cluj-Napoca, Rada reviewed movies, books, theatre pieces and she also wrote articles from the IT niche as a content editor for software producers. At the moment, she is working with various online advertising firms.