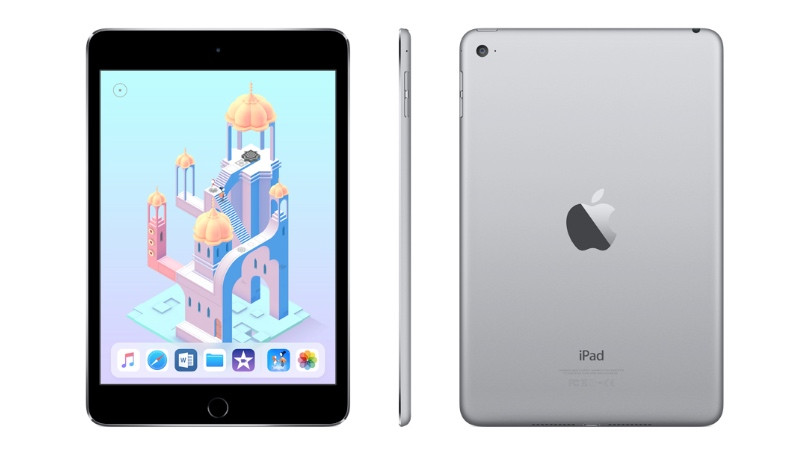 A new report suggests that the Apple Company is getting closer to launch their new version of iPad and iPad mini somewhere around in 2019.  It also says that new iPad mini will encounter a mass production this month. According to the source 9to5Mac the new iPad mini 5 will be released earlier than the last version of the iPad.
There might not be any updates for this version, the LCD screen is likely to be cheaper and it should have a processor boost. The price is still unknown but we expect it to be much cheaper than the last tablet.
The existent model of iPad has the screen 9.7 inches, and if we take in consideration the report, Apple's latest model will have a display of 10 inches. The bezels will be slimed down kind of the same bezels around the screen from the new iPad Pro.
Knowing that the iPad Mini 4 has a storage size of 128GB, and it sells at the price of $399 and Apple's newest 9.7-inch model, comes with Apple Pencil support and newer hardware has the selling start from $329 to $429, the iPad Mini 5 is more likely to start from $399 within its hardware.
Ming Chi-Kuo reported that Apple missed the event in October 30th and he also suggested that the release date will be somewhere in late 2019. He does not say anything about the cameras, but we believe that Apple will not do the same 8MP and 1.2MP as on the previous model.
The iPad mini 5 is not expected to have many new features but it could get the Apple Pencil support due to the fact that the new iPad 2018 has it.
Agnes is a technical writer, being in touch with reports to come up with the latest tech leaks.