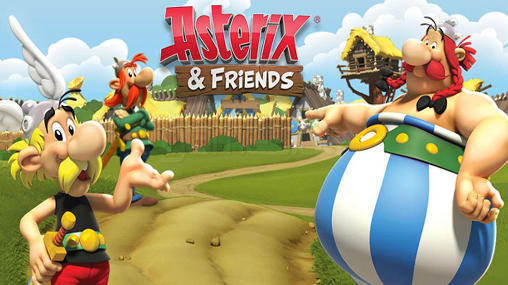 Have you ever wished to build your own Gaulish village and to be a part of the world of Asterix? This game will provide you the chance to embark on explore the world in an epic adventure, join forces with your friends in order to make powerful guilds which will allow you to fight back the Roman army.
You will have to complete some challenging and funny missions as you make your way through Roman camps and legions on your way to Egypt. You will have some worthy travel companions, such as Asterix, Obelix, Dogmatix, and other new and classic characters.
The world of Asterix awaits you
Asterix and Friends will enable you to fish out the best quality seafood and to hunt wild boars which is necessary to prepare a delicious meal for Obelix, or you can just slap it in the face of your opponents if you would like. Gather a lot of resources, consisting of wood, stone, wheat, and many more to re-build your village and lead Asterix and Friends to victory.
The game will bring you many quests
Fulfill the many quests Asterix and Friends will challenge you with, and they will reward you abundantly and even join you in the battle to free Gaul from the Roman armies and help you sail to new shores.
Battle with Julius Caesar and his Roman armies
Explore the power of a vast array of potions, craft weapons and armors. Reunite your favorite characters, equip and train them to be ready to strike back at the Roman Empire!
Join your friends in battle and trade
Join a guild, or make your own and help your fellow Gauls to fight off the invading legions! Engage in hilarious village brawls with your friends or foes to reach fame and glory in Gaul's history!
Juana loves to cover the tech and gaming industry, she always stays on the first row of CES conference and reports live from there.