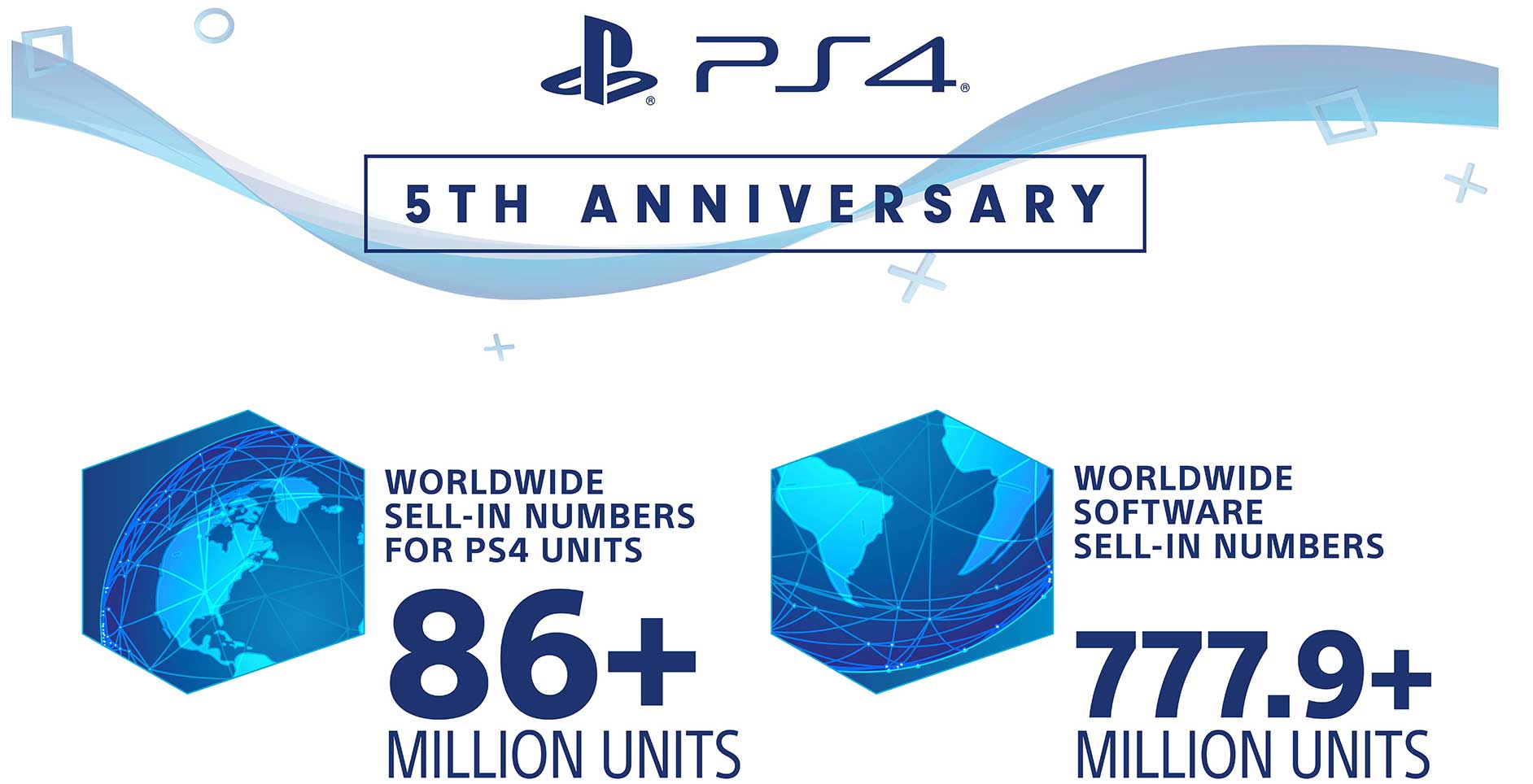 The makers of PlayStation 4 just celebrated the console's five year anniversary, and they issued a reflective video in order to outline the journey of the PS4 so far.
"You've had incredible adventures over the past five years," the video reads before it starts showcasing various stats regarding the successes of the console including the ones that reveal the fact that gamers have raced for 1.7 million hours on the Wipeout Omega Collection.
Players have been able to collectively defeat 18 million enemies in ASTRO BOT Rescue Mission.
Back in 2013, when it first came on the market, the PS4 was directly competing with Microsoft's Xbox One release, and both tech giants were looking back then to issue massive updates to their PS3 and Xbox 360 models of consoles.
The fifth anniversary of PS4 comes at the same time when we're being flooded with various rumors regarding the upcoming Sony console PS5.
PlayStation won't be attending E3 in 2019
The latest reports suggest that we could be expecting the PS5 as early as 2020. One indicator of this is that fact that PlayStation is not going to E3 next year.
We recently reported that Microsoft and Nintendo have chosen to remain loyal to the E3 video expo despiteVariety's latest report that Sony's PlayStation will not be attending the event scheduled for 2019.
PlayStation says that they will skip next year's E3 for the very first time in its 24-year history.
Here's Sony's official statement: "PlayStation fans mean the world to us, and we always want to innovate, think differently and experiment with new ways to delight gamers. As a result, we have decided not to participate in E3 in 2019."
The tech giant concluded by saying this: "We are exploring new and familiar ways to engage our community in 2019 and can't wait to share our plans with you."
After finishing Theatrical Journalism at the Faculty of Theatre and Television in Cluj-Napoca, Rada reviewed movies, books, theatre pieces and she also wrote articles from the IT niche as a content editor for software producers. At the moment, she is working with various online advertising firms.