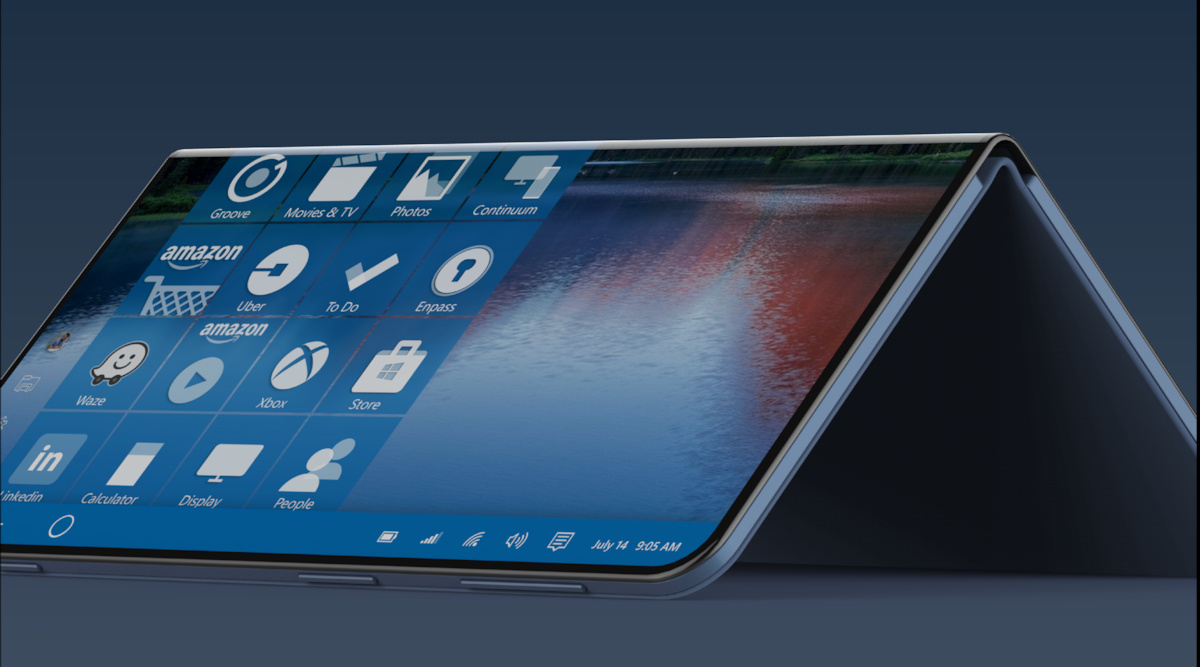 It looks that we should be adding Microsoft's rumored foldable phone Andromeda to the list of incoming foldable phones for 2019.
This may be one of the new Surface devices that's on its way to us in 2019, according to a new book called Beneath a Surface which is written by journalist and Microsoft tech blog Thurrot.com collaborator Brad Sams.
And the best thing is that this will reportedly be more than just a simple phone, according to Tom's Guide.
The book that we mentioned earlier tells the story of how Microsoft managed to put together its Surface hardware to become the fifth largest PC maker, creating a $1 billion-a-year business that keeps increasing every year thanks to the first-rate hardware designs that rival and sometimes even surpass Apple.
What we can expect from Microsoft in 2019
BGR reported that the book contains various details about what we can expect from Redmond during the next year and the goodies seem to be including the long-awaited project Andromeda which is a foldable device that's a phone and a tablet as well, pretty much similar to the Samsung Galaxy and the Huawei foldable phones.
Instead of being a phone with a dedicated OS like the Windows Phone, Andromeda will be a compact Surface-class device that will be able to turn from phone-size to tablet-size.
"The book also talks about a couple of new Xbox One devices, new Surface laptops that may use AMD chips rather than Intel, a reimagined Surface Studio, and something that sounds a lot like Apple's iPad Pro 12.9: a Surface Pro tablet with USB Type-C. very thin bezels and rounded corners that may come at the end of 2019," Tom's Guide writes.
The book also mentions another Surface product that sounds like a smart speaker, classified as "ambient computing devices."
The book says that this device "is designed to help deal with some of the common frustrations of using a smartphone."
After finishing Theatrical Journalism at the Faculty of Theatre and Television in Cluj-Napoca, Rada reviewed movies, books, theatre pieces and she also wrote articles from the IT niche as a content editor for software producers. At the moment, she is working with various online advertising firms.