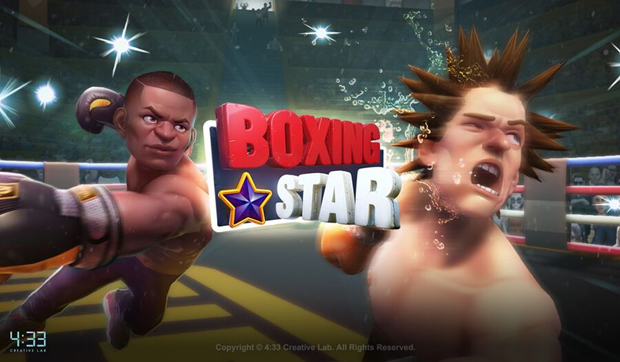 Boxing Star is the kind of game that really wants to take all kinds of stress out of you. Go for the k.o. and make your opponents see stars while you take the heat from the problems you face at work or in traffic out on virtual characters.
Do you think you got what it takes to reach the top and become the next ultimate Boxing Star? Then you should really enter the world of Boxing Star and seize all you can. You will first have to rise from the low level of street fighting and climb all the way up to become the World Champion inside this lovely and fun game.
You can arm yourself with some handsome custom gloves as you work on your skills while trying to improve yourself. You can always Knock'em Out by using a Mega Punch. True champions test themselves inside the ring, so this is exactly what you should do.
Features of Boxing Star 1.4.0
The latest version of Boxing Star will really impress you with its features. You have to dip, duck, dodge, and weave in order to avoid your opponent's attacks and strike back with the perfect counter! If you manage to train hard then your fighter will progress from the mean streets to the World Championships while being in Story Mode.
You will meet and befriend all the wacky and wild characters of the boxing world.
Collect powerful custom gloves and combine them with powerful skills and gear to define your own fighting style. Fight against other players in League mode to prove you're the best there ever was!
Use your earned money to pimp out your crib, drive a slick whip, and gather an entourage that will make your friends jealous, while also giving you sweet bonuses.
Juana loves to cover the tech and gaming industry, she always stays on the first row of CES conference and reports live from there.