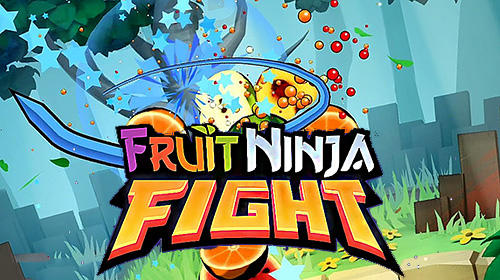 Fruit Ninja represents the 3rd most downloaded app of all time (being placed behind Candy Crush and Subway Surfers). This means that you have to come see the next entry in the Fruitasia universe!
You will have to ready your blade, ninja because everyone's favorite fruit slicing action adventure is back with an exciting, real-time competitive edge!
Take the opportunity to challenge other ninjas from all around the world as you make your way up the ranks to become the Fruit Ninja champion. Whether your reflexes are sharp or not, wisdom is deep or need improving, or you just really hate organic food, Fruit Ninja Fight promises to give you a chance to try deep, engaging matches in bite-sized slices of time. So what are you waiting for? Draw your blade and prepare to fight!
Features
Fruit Ninja represents one of the most addictive player-versus-player gameplay available for mobiles. You will have to turn the tide of battle when you unleash an all new variety of powerups. Take the chance and start collecting and honing powerful and legendary blades to get the edge over your opponents. There are some beautiful arenas meant to set the stage for ultimate showdowns.
Become a champion just by slicing your way up through the leagues. You will have to master combos, criticals, and blitzing to find your best suited winning strategy. You can also invite others by using the VS Friend mode to find out who the greatest ninja is among your friends and family. Show off your inner ninja skills as you unlock avatars and taunt packs.
News
Fruit Ninja Fight added a starter pack which will allow you to grab onto some discounted gems, coins or a sweet blade. Get it now, as soon as you install it.
Juana loves to cover the tech and gaming industry, she always stays on the first row of CES conference and reports live from there.