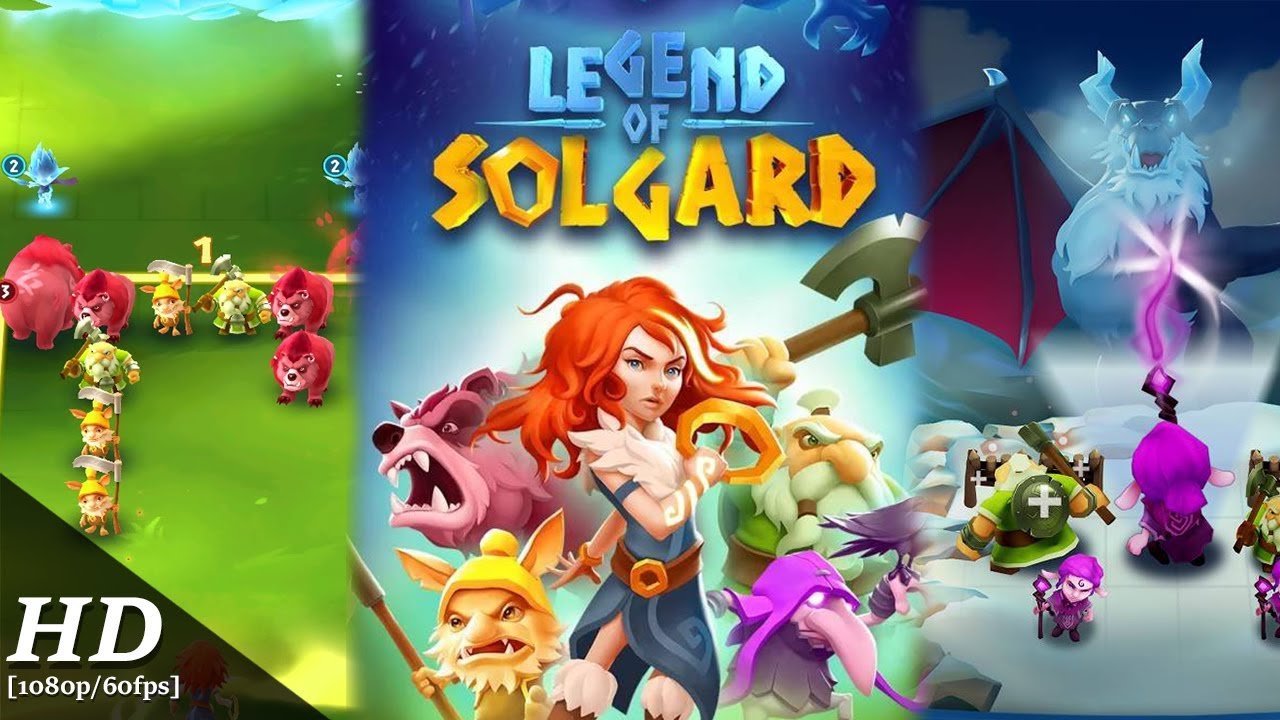 Legend of Solgard 1.2.2 is a unique role-playing game in which you will have to fight enemies and bosses with your creatures. You can collect them, increase the level of your hero powers and obtain treasure from Norse legend.
The game's mechanics
You will join Embla in her epic journey to avert the end of all worlds and turn her into one of the most powerful heroes of Solgard. A strategy is required to fight hordes of ice enemies inside the Hero Arena. Legendary villains will come with great bounties. Epic Bosses must be defeated to win the war against evil and become a genuine legend of Solgard.
The story
Because Solgard is turning to ice, as its worlds and creatures become trapped in ice crystals, everybody needs your help. The end of the world, Ragnarok, has started and only Embla can fight it. Having the powers of The Sun Goddess, Embla has to gather an entire army of creatures and together with you start battling and conquering the icy evil that threatens to destroy Solgard.
What you will have to do
Make yourself an army of creatures, discover the worlds of Solgard and win the epic fight against eternal frost. The war is won with one battle at a time, and you will explore the secrets of Norse legend.
Legend of Solgard 1.2.2 is an epic RPG that packs strategy and legendary creatures together, and you will have to be at your best to dominate the arena.
Adventure
Legend of Solgard will test your skills as you fight others inside the Hero Arena. You can form guilds with other players and fight in alliance against epic Guild Bosses. Allies and treasure can be collected as you power up your hero and army as well.
Juana loves to cover the tech and gaming industry, she always stays on the first row of CES conference and reports live from there.