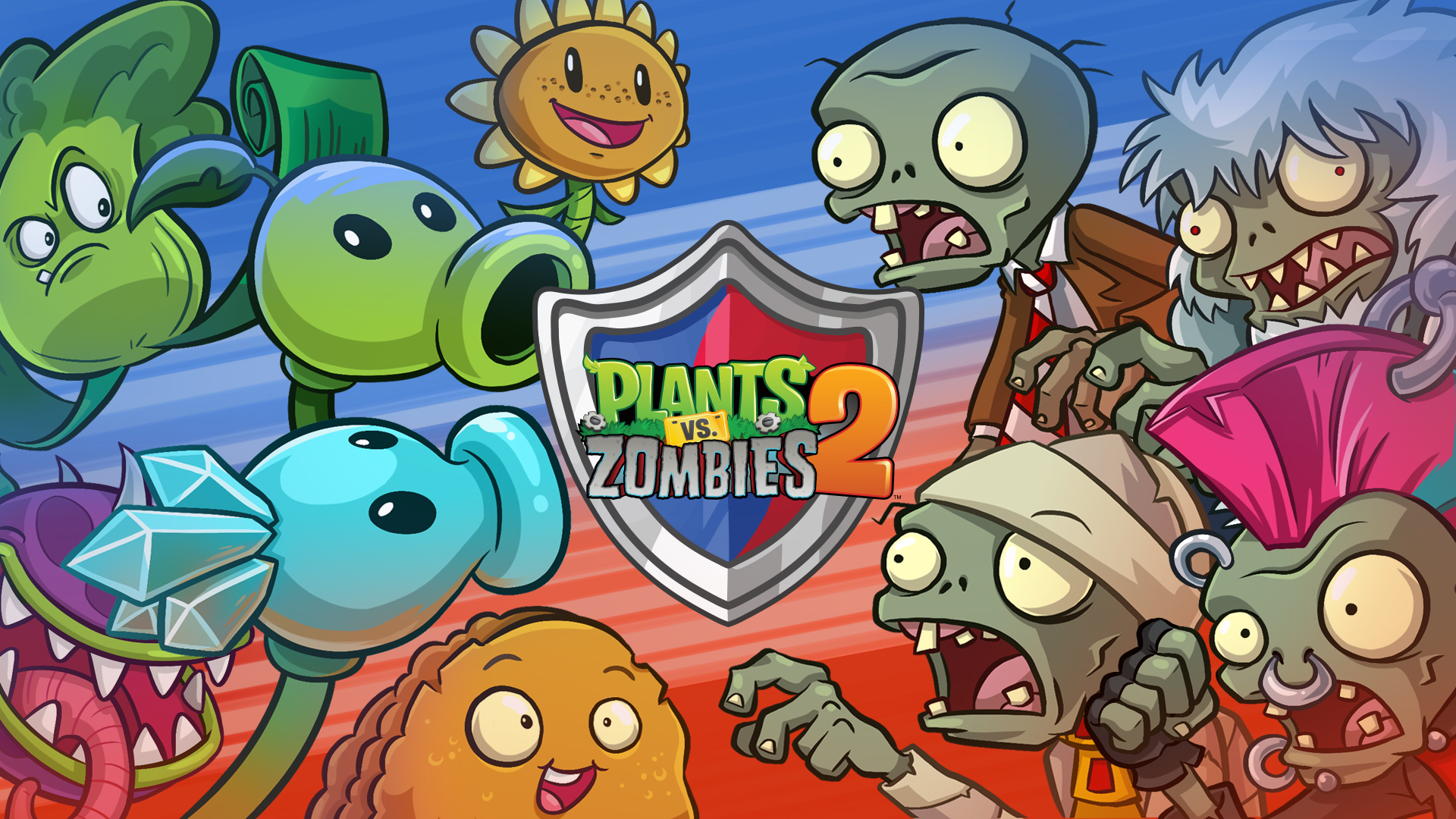 Plants vs. Zombies 2 is a hit action-strategy adventure game that won a lot of awards. Here you will meet, greet, and destroy lots of hilarious zombies from the start of time, until its end. Get yourself an army of incredible plants, use Plant Food to supercharge them, and strategize the ultimate plan to keep your brain safe.
Reputation
This gaming app managed to get downloaded over 100 million times, being used by millions of people from all around the world. Game Informer chose it as a Winner of the Best Mobile Game during the E3 event, Mashable did the same back in 2013 and Slide to Play considered it the Game of the Year in 2013.
Hundreds of zombies and plants
Your favorite lawn legends, like Peashooter or Sunflower, can be collected along with hundreds of other such plant hotshots. There are some creative additions as well: Laser Bean or Lava Guava.
You will face a massive array of zombies at every turn, such as Mermaid Imp or Jetpack Zombie. There are even some Zombie Chickens who will try to eat your brain.
Powerful horticultural heroes
Seed Packets can be won by playing and using them to grow your plants like never before. Double-down defenses, level up attacks, increase the speed of planting time, and you can even come across some entirely new abilities. Zombies must be kept away through the use of these plants.
Travel through time and space
There are 11 crazy worlds which you will travel through, from Ancient Egypt to far beyond the Future. There are more than 300 levels available, endless zones with increased challenges, fun mini-games, and daily Pinata Party events. You won't run out of challenges, and Dr. Zomboss will wait for you at the end of every world.
Juana loves to cover the tech and gaming industry, she always stays on the first row of CES conference and reports live from there.